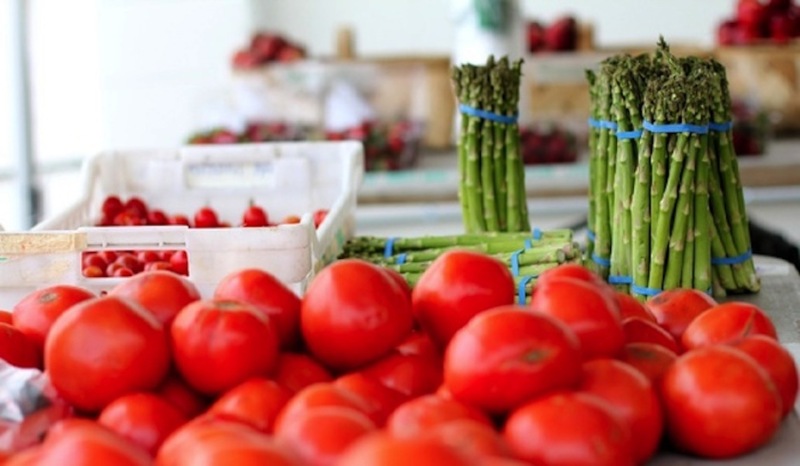 5 Tips to Eat Healthy and Convenient
If you could choose just one culprit that could halt your eating healthy intentions, what would it be? If convenience is what you answered, you're certainly not alone. So what's a busy person like you to do when you're not only tired and starving but in between meetings, appointments, work or school (or all of the above?) Who could blame you for craving a chocolate chip cookie and a latte? The not-so-tricky trick is to make eating healthy more convenient than the stop at the coffee shop. Here are some simple tips to help you with your eating healthy choices, so that they become accessible and realistic with your busy schedule.
1. You know what they say.. A little preparation goes a long way.
Surely you can rummage up a couple of hours on a weekend to prepare some healthy dishes for the week. Maybe you'll roast your root veggies in the oven while the football game is on. Preparing a few simple things to have in the fridge for snacks and meals can make a huge difference in how you choose to eat during the week. Hard-boiled eggs, soups, quinoa salads, chicken breasts and even smoothies can be prepared ahead of time. Store in glass containers and keep healthy snacks at eye level.
PS: In case you were wondering this can be a major time and money saver in the long run.
2. "But I don't have time for breakfast!"
Yes you do. A nutritious breakfast is like an insurance policy for avoiding mid afternoon sugar cravings, energy drops and mood swings. If you don't feel that your schedule allows you enough time in the morning to sit and have breakfast, have a smoothie prepared the night before to grab and go or try one of these "overnight" breakfast recipes that take little or no effort to bring with you in the morning.
3. Plan your meals ahead of time.
Again with the planning and preparation, I know. It's not as time consuming as it sounds. Even making a mental note of what you'll eat for your next few meals, based on your schedule and what's in the fridge, will help keep your choices on track based on what is realistic. Coming home on a Wednesday night after 2 meetings, a dentist appointment and a spin class may not leave you with the energy to prepare an elaborate holistic feast, as you may have intended to. This is when you will thank yourself for the roasted root veggies and chicken breasts that are at home waiting for you, already prepared.
4. Include a good source of protein at every snack and meal.
This only does wonders for energy levels, craving reduction, focus and mood improvement. No big deal, right? It's a huge deal! If you have an adequate source of protein (or a healthy fat) at every meal, you will balance your blood sugar which means you are less likely to feel hungry and unsatisfied during the day. This can easily lead to less healthful choices in the blink of an eye. Good sources of protein include eggs, nuts & seeds, avocado, legumes, quinoa, fish, chicken or a plant based protein powder such as hemp.
5. A word on smoothies.
It's beneficial to have a green smoothie every day if you want to make eating healthy a priority. Blending them up ahead of time (they will store up to 2-3 days in glass jars in the fridge) only takes a few minutes and is one of the easiest ways to add additional nutrients and fibre to your diet with a busy schedule. Luckily, mason jars are easily transportable and can look pretty cute too.