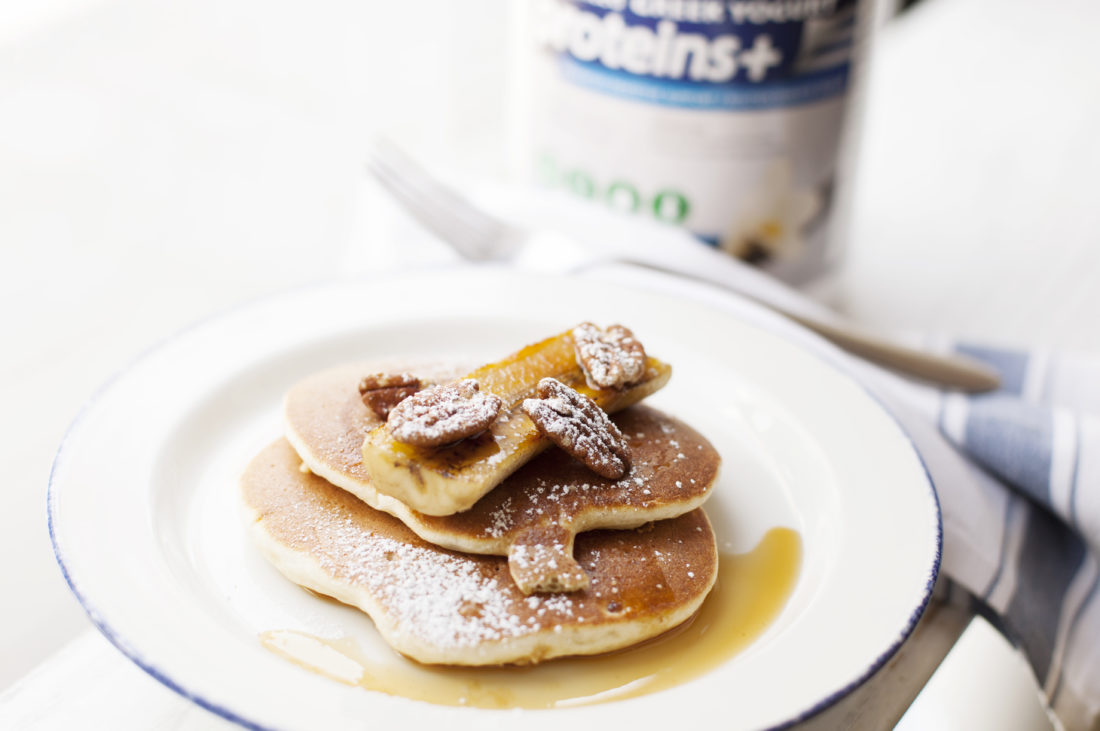 Genuine Health introduces fermented Greek yogurt proteins+
This past spring, to my delight, Genuine Health added a natural protein supplement to their product line-up. In the sea of supplements on the market, it is so refreshing to discover a product that not only contains ingredients that help with digestive health, but is delicious, too.
Genuine Health's new fermented Greek yogurt proteins+ improves the health of the digestive system for maximum absorption. An unhealthy digestive system does not absorb all the protein consumed by an individual. Genuine Health has successfully formulated a supplement that not only delivers the required amount of protein (25 grams of fully fermented protein), but also increases absorption. The building blocks for this new product can be found in the fermentation of Greek yogurt from the milk of grass-fed California dairy cows.
This fermentation process has the ability and power to intensify the nutritional profile of food that has been fermented while also increasing its effectiveness and bioavailability. Furthermore, this process releases vital amino acids that promote the overall health of the digestive system, as well as strengthening the immune system. By adding a premium source of protein this product provides additional nutrients vital for overall health and contains six times more calcium than most other protein powders on the market.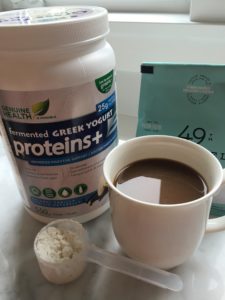 Perhaps my favorite thing about the fermented Greek yogurt proteins+ is that it is highly versatile and can be added to either cooked or uncooked meals, or drinks. I prefer using in my morning smoothie followed by my cup of coffee. Genuine Health has also introduced convenient on the go protein bars that can be enjoyed anywhere and are perfect for travel or taking to work. These fermented Greek proteins+ bars contain 15 grams of protein, which make for the perfect post workout snack. Of course, Genuine Health uses nothing but whole, natural ingredients, and is gluten-free, hormone and antibiotic free, non-GMO and free of soy.
For a recent family breakfast, I served three different smoothies and protein buttermilk pancakes with Genuine Health's fermented Greek yogurt proteins+ that I would have been proud to pass off as my own. They were the perfect healthy choices for this meal. Confession: one of my kitchens drawers is full of Genuine Health's fermented Greek yogurt proteins+ pouches that come in handy when I don't have time to make a complete meal.
You can find more great Genuine Health products here: http://www.genuinehealth.com/where-to-buy/