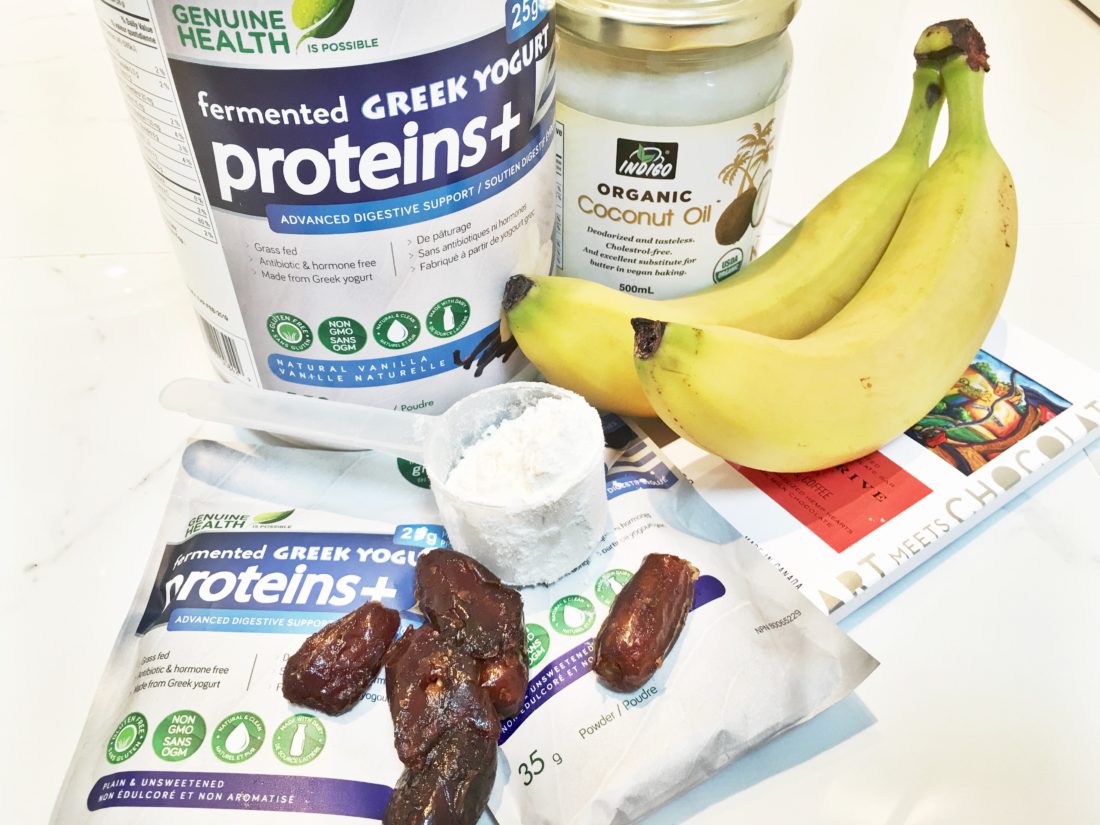 Fermented Greek yogurt proteins+ Bliss Balls
This eight-ingredient recipe will satisfy any sugar craving! Each scrumptious bliss ball has enough protein to keep you feeling full until dinnertime. The best part? They taste just like raw cookie dough. The protein in these bliss balls comes from Genuine Health's fermented Greek yogurt proteins+ and is formulated to provide maximum absorption, strengthen gut health, and provide 25 grams of fully fermented protein from grass fed California dairy. Some of the amazing benefits are: digestive health, weight-management, better performance and fermentation. My favorite thing about these bliss balls is that can be enjoyed anywhere and are perfect for taking to work or as a post workout snack.
INGREDIENTS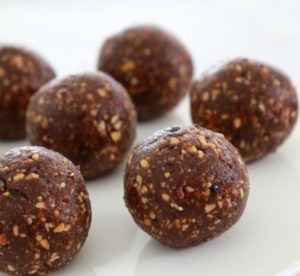 (Makes 8-12 bars, depending on how big you want them)
2 cup cashews
(or almonds if not a cashew fan)
12-14 medjool dates
1 tsp. true cinnamon
1⁄2 cup wheat-free rolled oats (I like Bob's Red Mill)
2 tsp. coconut oil
Pinch sea salt
1⁄2 cup raisins (or for the raisin haters – chocolate chips or cacao nibs)
METHOD:
Process the cashews in a small blender, food processor or Vitamix until a fine 'flour,' about 10 seconds.
Add the remaining ingredients and process until combined and the mixture looks crumbly. It should stick together when pressed with your hands. If it won't stick together, add another date or two.
Using your hands grab some of the mixture and start rolling together in about one inch balls. Squeeze them firmly to help everything stick together.
Place the rolled energy balls on a cookie sheet and place into the freezer for 5-10 minutes.
Take out and enjoy!
You can find more great Genuine Health products here: http://www.genuinehealth.com/where-to-buy/