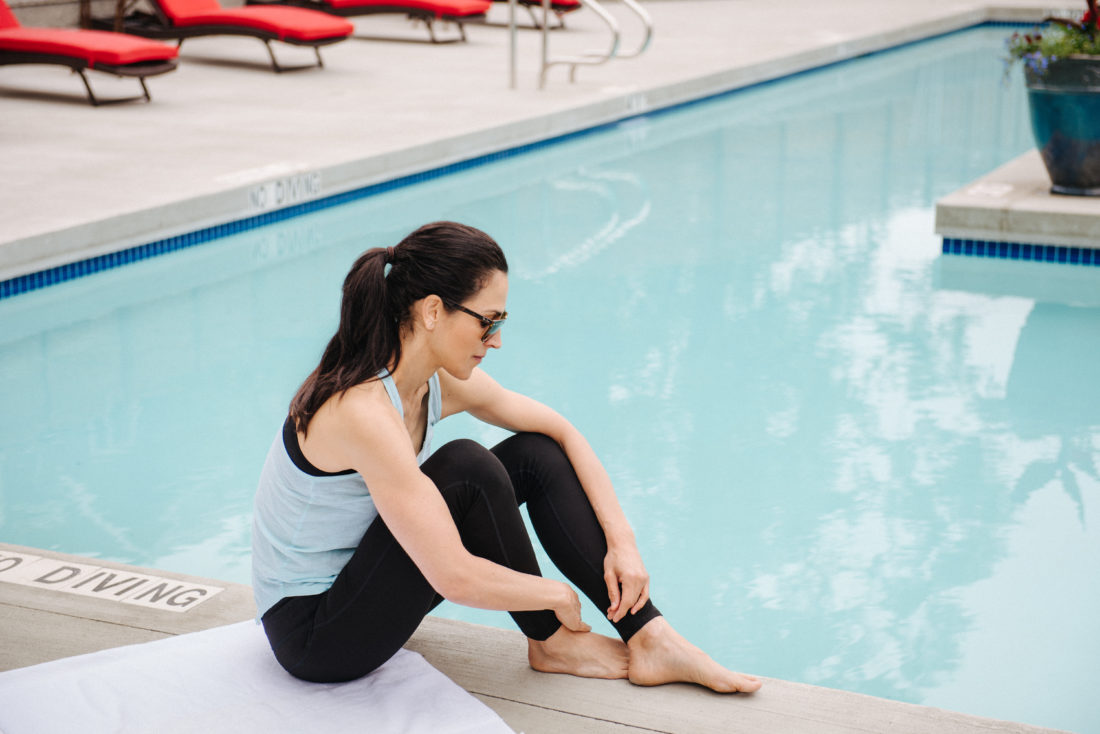 The Top 5 Reasons South Ridge Club is a Lifestyle You Can Live
The moment I walked through the front entrance to South Ridge Club I knew the bar had been raised for living a healthy lifestyle on the west coast. South Ridge Club is a development by Adera, one of British Columbia's leading real-estate development specialists, that epitomizes Adera's commitment to health and social well-being. Recently, I had the pleasure of spending the day at the development in South Surrey, and was able to experience, first hand, why this amenity rich clubhouse is a prime example of how living spaces can improve your health and wellness.
Immediately, I noticed the clubhouse offers a wide range of activities for people of all ages. It is the perfect space within which to relax, socialize and work out to maintain both your physical and mental well-being.
My Top Five Favorite Features of South Ridge Club
The Fitness Centre: The first reason South Ridge Club is an excellent spot for the ideal lifestyle is its massive multipurpose fitness complex. This 1,300 square foot gymnasium can be used for a wide variety of sports and is equipped with a range of Vancouver Health Coach approved modern exercise equipment. It also comes with a gymnasium that can be used for a wide array of activities including basketball and yoga, which I made full use of practicing my vinyasa yoga poses. I absolutely love how the club is committed to providing South Ridge residents the perfect balance of mind and body wellness. This well-maintained facility is only a part of the excellent overall planning that went into the club's design.
The Pool: Another one of my favourite club features was the outdoor pool area. I've seen pools in other developments, but South Ridge Club's inviting outdoor pool area includes a hot tub as well as convenient showers and changing rooms. Perhaps the highlight during my visit to the pool deck was that the 800 square foot pool was heated. An attractive feature to include, as our west coast weather is not always poolside sunshine!
The Gourmet Kitchen: I was definitely surprised by the size of South Ridge Club's kitchen space. This beautiful gourmet kitchen provides enough entertainment space to accommodate a large number of guests, something most modern Vancouver living spaces may not have available. I also appreciated that Adera has superbly outfitted this gourmet kitchen with all brand name  This is the perfect space to entertain, whether you are looking to host a formal sit-down dinner, or a casual get together outdoors over the barbeque.
The Theater Room: The theater room features state-of-the-art audio-visual equipment, which will transfer you into whichever world you choose for a few hours. I could easily see this amenity being enjoyed by the male residents of the homes here.
Concierge: A full concierge team caters to all your needs and concerns, showcasing Adera's dedication to the ideal lifestyle.
My visit to South Ridge Club was a unique opportunity to experience what it would be like to live in a tight-knit community – where residents can focus on their well-being. The last reason this club embodies a healthy lifestyle is certainly not the least – the facility delivers a range of superior wellness services that I have rarely seen elsewhere.