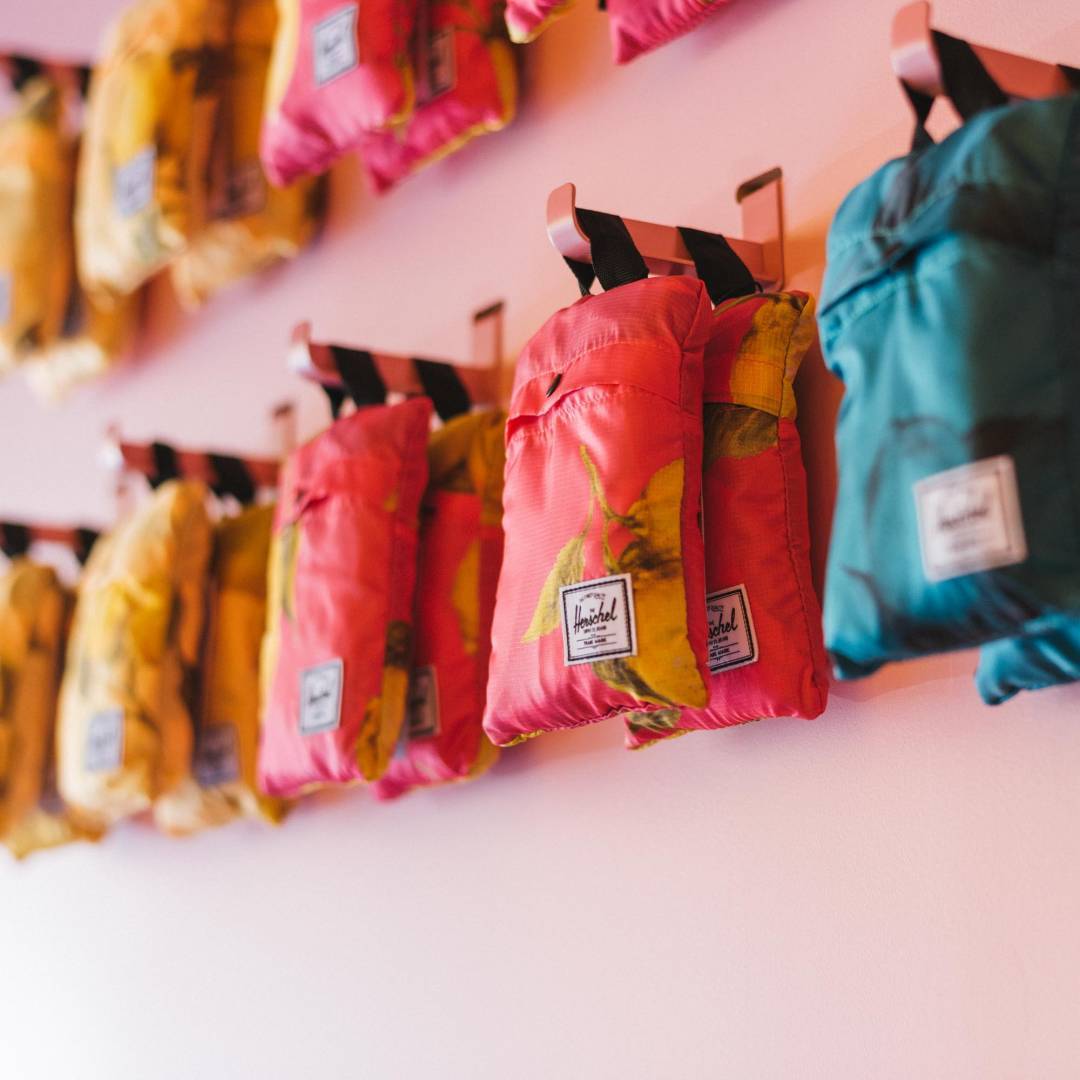 Herschel Supply Co. "Lemonade Stand" Pop-up Shop in Deep Cove
For anyone unaware of the brand Herschel Supply Co., they are a Vancouver-based accessories label founded in 2009 by brothers Jamie and Lyndon Cormack. The name Herschel Supply Co. comes from the name of the town where three generations of their family grew up. Based in Vancouver, Canada Herschel Supply Co. is a design driven global accessories brand that produces quality products with a fine regard for detail.
Starting Friday (July 7) and remaining open throughout the summer, the Vancouver-based company will be running a "Lemonade Stand" pop-up shop at 4377 Gallant Avenue in North Vancouver's Deep Cove. The almost 300-square-foot space has been transformed into a makeshift lemonade store that stocks both cold-pressed lemon juices and lemon-adorned Herschel products.
The innovative pop-up idea comes after the recent confirmation that Herschel will be opening its first Canadian brick-and-mortar store in Gastown next summer. With this in mind, the pop-up lemonade stand is also meant to give Herschel followers a peek at what is coming next year.
I was able to drop by the coveted pop-up lemonade event on July 6th and was delighted to find out that Lyndon Cormack, cofounder of Herschel and his brother developed the lemonades and pop-up as a sort of brand exercise, but quickly saw an opportunity to give back to the community. Herschel partnered with Vancouver's The Juice Truck to provide the cold-pressed lemon juices with the charity Artstarts to be the beneficiary of all the profit. ArtStarts works to expand the role of arts education in B.C. elementary and secondary schools.
If you haven't had a chance to visit the lemonade stand pop-up shop in Deep Cove, it is a must see if you are in need of a bag for a summer hike, afternoon kayaking adventure, little boat trip to Bowen Island, or want to quench your thirst with a cold-pressed lemonade!
All opinions are my own. Good health!