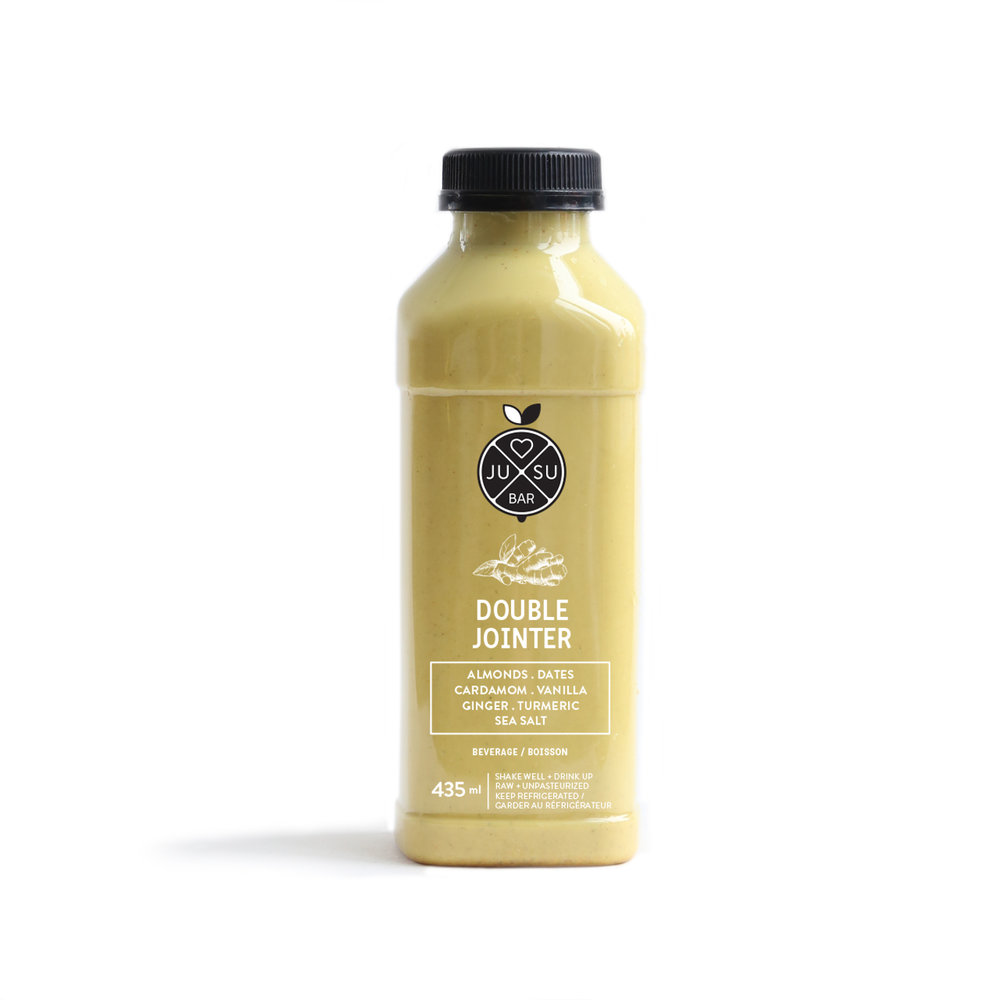 The Double Jointer Cold-Pressed Juice
Tumeric is one of my favourite types of immune support. Research suggests extracts of turmeric can relieve symptoms of indigestion, prevent irritable bowel syndrome and alleviate knee pain caused by osteoarthritis. Turmeric's health benefits are attributed to an active ingredient called curcumin. Try this bad boy cold-pressed juice the "Double Jointer" from from the good folks at Jusu Bar. Both ginger and turmeric have incredible anti-inflammatory properties, which means this soothing and delicious juice is also really good for you!
What's in it
Almonds, Dates, Cardamom, Turmeric, Ginger, Vanilla, Vancouver Island Sea Salt
Benefits
Great for reducing inflammation at a cellular level and keeping inflammation under control and therefore helps with joint pain.
Healthy fats for heart health, brain health & satiation.
The fat from almonds & other heart healthy fats contain essential fatty acids which are great for regulating your appetite, reducing negative cravings and weight loss.
Will help with increasing and sustaining energy levels for an increased metabolism.
Juicing also provides phytonutrients, the antioxidants we require for longevity and a strong immune system. Another consideration with juicing would be for people with digestive issues. Some people consume too many raw foods and actually consume too much fibre, so juicing over smoothies would be a better choice. **All opinions are my own. Good health everyone!