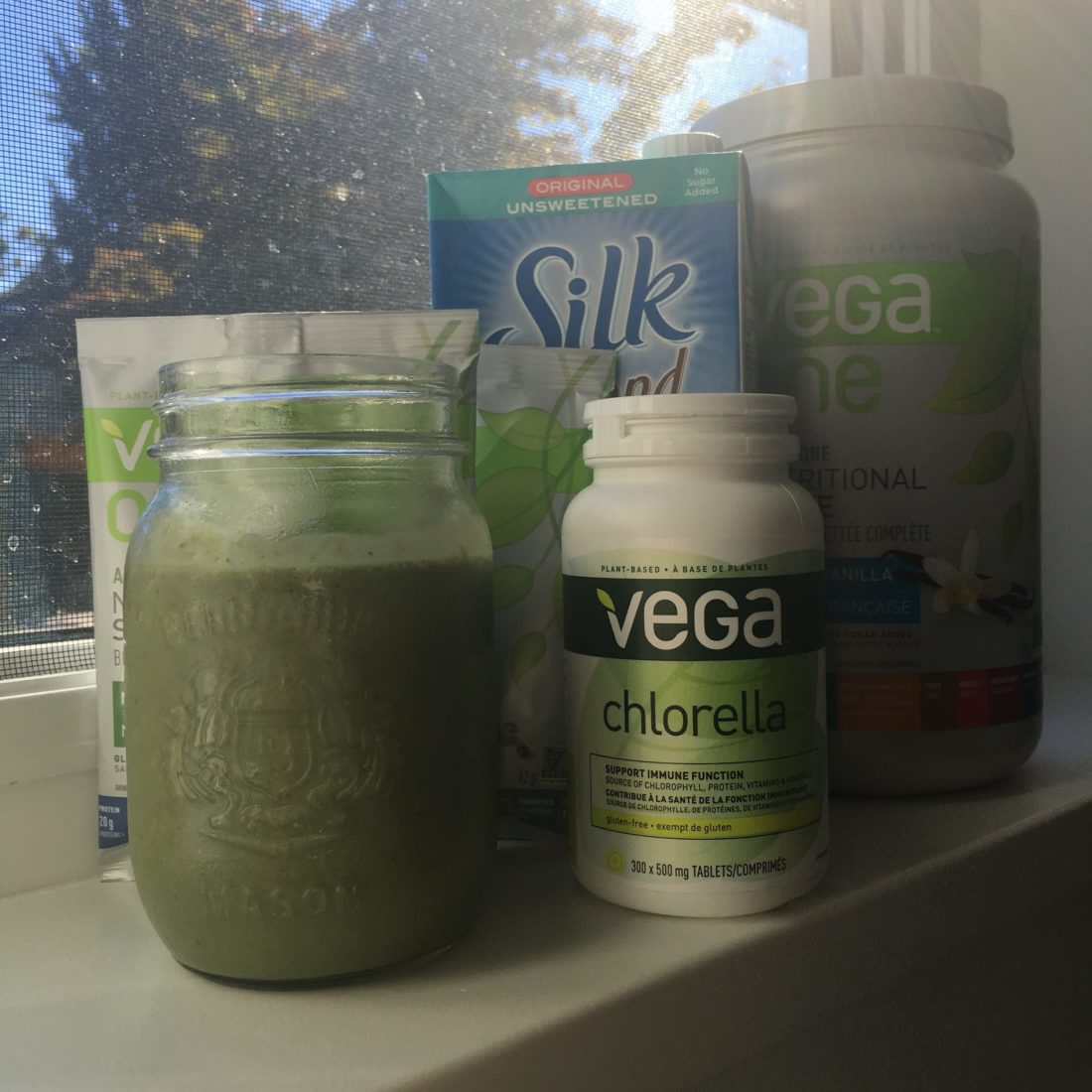 Coconut Matcha Smoothie
This is a power packed smoothie that I enjoy drinking for breakfast, or as a healthy pick-me-up! It's easy to drink and does not leave you feeling heavy, so you're energized for a busy workday ahead.
WHAT'S GREAT ABOUT THIS SMOOTHIE: 
Matcha:  As far as its health benefits go, matcha is a powerful antioxidant. It's being used as a pre-workout supplement to increase energy and focus in the gym. Studies have also shown drinking matcha before a workout increases fat loss. So, it's a win-win. Matcha's vibrant green comes from high amounts of chlorophyll. This aids the body's natural cleansing, detoxifying and circulation processes. By cleansing the blood and increasing its pH the body has a better chance to get more oxygen and nutrients to cells for healing, helping your skin look clearer, more radiant and revitalized.
Coconut:  Is rich in calcium, magnesium, phosphorus, sodium and potassium, vital for the proper functioning of the nervous system. When you eat coconut meat, the MCTs it contains are transported from the intestinal tract to the liver and immediately transformed into fuel. The MCTs in coconut are converted into ketone bodies as well which show potential as a replacement energy substrate for the brain.
Protein:  Is the key nutrient for ageless, beautiful skin. Your skin, hair and nails are made up of protein, so it's important to include it in your diet to maintain healthy skin, hair and nails.
INGREDIENTS
1 c. Silk Unsweetened Almond milk
1 scoop Vega One French Vanilla for those wanting a sweeter smoothie, otherwise use Natural flavor.
1 frozen banana, or a small handful of raw cashews
1 handful of baby spinach leaves, or 1/4 tsp. Chlorella powder
1/3 C shredded, or flaked coconut
2 tsp matcha tea powder
1 tsp tahini, or your favourite nut butter
DIRECTIONS
1. Combine ingredients in a high-powered blender
2. Blend until smooth and creamy
3. Serve immediately and enjoy!
Serves 1
*This post was created in partnership with WhiteWave Foods/Silk/Vega. All opinions/endorsements are my own. Thanks for supporting!