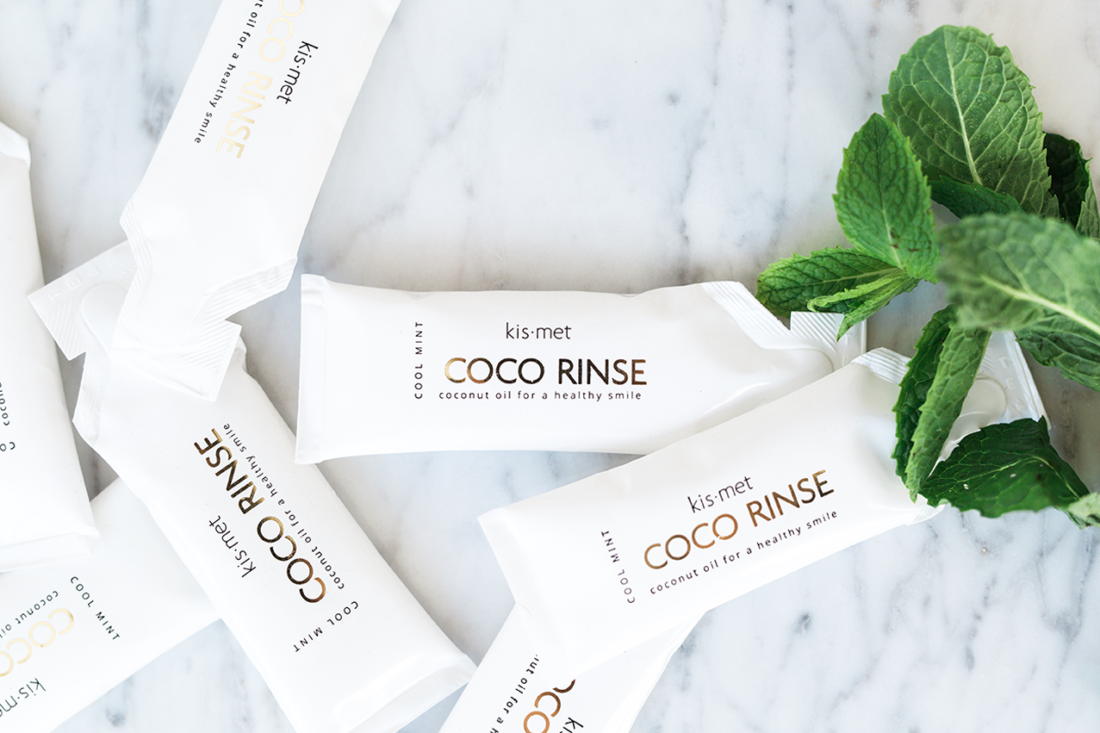 Coco Rinse for Good Oral Health
Good dental hygiene and excellent oral health have a beneficial effect on your overall wellbeing. Glossy white teeth not only give you your brilliant smile, but the mouth-body connection has been well established by medical science. Healthy teeth and gums are linked to the prevention of many diseases such as diabetes, heart disease, osteoporosis, lung conditions, and even cancer. You may find it hard to believe that an ancient Ayurvedic practice from India can transform your body by detoxifying it.
Recently, I started using a coconut oil rinse called Coco Rinse by Kismet Essentials. I was instantly impressed when I saw that Coco Rinse is organic, cold pressed, Non-GMO and fair trade! For those of you new to the practice of oil pulling, the basics involve swishing one to two tablespoons of sesame or coconut oil in your mouth for at least twenty minutes. Oil pulling works by dissolving the toxins and bacteria in your mouth, cutting through plaque, and absorbing into your skin through your gums and tongue.
The same method is used for Coco Rinse, as you swish for ten minutes, spit out the oil and smile! I found the ritual to be almost meditative because it forces you to be silent and would I dare say, mindful… I have been using Coco Rinse when I first wake up and do little rituals like make coffee, feed my dog, make the bed etc. Ten minutes flies by in the morning. If it seems like a daunting routine, I assure you it's not.
So how does it taste you ask? I can really taste the quality of the organic coconut oil and peppermint flavouring. However, if you are new to oil pulling it may take a couple times to get used to the texture and the taste of the oil.
If you don't buy into the detox, and you're just concerned with basic oral health – I can testify that unlike the harsh effects of fluoride or traditional mouth washes, oil is nourishing and nurturing to your skin and gums.
Reducing our toxic overload has the ability to improve our health in ways that we are just now starting to understand. I believe that the benefits of oil pulling and products like Coco Rinse are just now starting to be understood for their health benefits, and will become more widely used by mainstream consumers. Happy swishing!
*This post was created in partnership with Kismet Essentials. All opinions/endorsements are my own. Thanks for supporting!